If you are looking for ways to earn some extra cash online, taking paid surveys can be a great option. Many legitimate survey sites are available that pay you for sharing your opinions and participating in market research. In this article, we will explore some of the best legit paid survey sites that you can join in India to make money from the comfort of your home.
Top 30 Legit Paid Survey Sites to Make Money in India
This list of legit survey sites is made after comprehensive research and exhaustively reviewed responses of users from all over the country. We have collected the data, based on which we have prepared this list of top 30 reliable survey sites that will pay you responsively and are free to use.
1) ySense

ySense was earlier known as Clixsense, which has become widely popular survey site. There are several ways through which you can make money including inviting friends, taking surveys, doing figure eight tasks, and getting the daily activity bonus. Another common way of earning money is promoting this website's referral program.
ySense has an affiliation with a bunch of widely known survey panels, due to which you can expect ample surveys on this site. You also get an option to choose your ideal survey panel out of all the panels you get on your email which is sent by ySense. Once you visit the survey page, find the list of the survey panels and click on the surveys to ensure their availability.
There is a great potential for earning through this website that is up to Rs 60,000 per month. ySense pays you through a couple of digital payment apps or websites including PayPal, Skrill or Reward Link India, and Amazon gift cards.
2) Toluna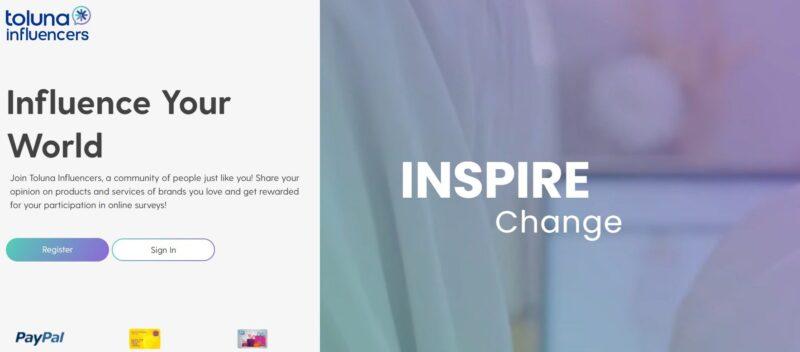 Toluna website is very similar to a social networking website as it enables you to follow people, allow them to follow you back, and help you make connections by letting you post the messages on their wall or in a personal chat.
You might be thinking how does this website help you earn money? This brings us to comprehend you by outlining the opportunities that help any of its members to make money:
Inviting a friend to sign up Toluna
Creating quality contents (polls and topic), where you can create content yourself and even vote for other people's content.
Participating in a profile survey or paid survey
It has proven out to be one of the most consistent and trustworthy sites in terms of payment and providing surveys to its members. The duration of this website's survey ranges between 10 to 20 minutes in which you can grab 15 to 50000 points.
Toluna website pays you through PayPal, and Gift Vouchers including Amazon, Flipkart, Shopper Stop, and many others.
3) Opinion World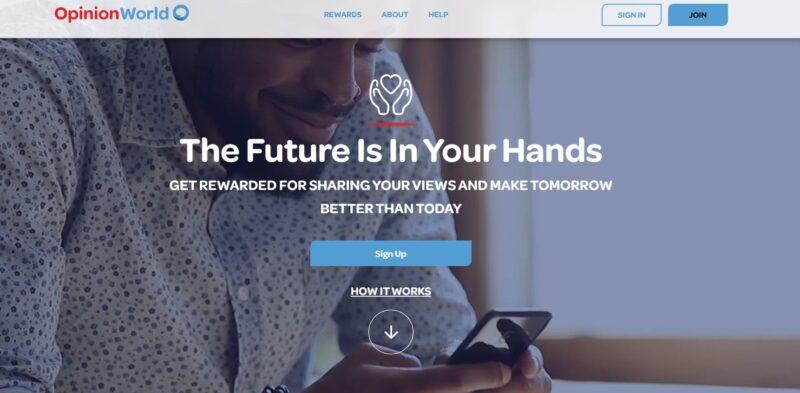 Opinion World will frequently send you emails, once you become a member of this magnificent website. It is a user-friendly website, which is not only genuine but also provides you with various surveys frequently.
The survey of this website is usually about consumer products, and services related to healthcare, education, etc. Opinion world provides you with 10 points as soon as you sign up with them, just by filling up a questionnaire.
One of the best things about it is that you can choose the number of survey emails you want to receive from them in a day.
The minimum payout done by this website to its member should be at least Rs 500. Moreover, this website pays you through multiple payment platforms including PayPal, or Gift Cards including Westside, Pizza Hut, Levis, etc.
4) Valued Opinions

This website is not only available in India but also in more than 20 countries in this world. The ratings of this website are excellent.
Valued Opinions invite all their members to participate in numerous online surveys sent on their email. The maximum amount you can earn per survey is Rs 150, but a very few surveys enable you to earn this much. Furthermore, the minimum payout should be Rs 400 if you want this website to release your payment.
The payment terms of this website are instantaneous, but it does not pay you hard cash. It pays you by providing Amazon gift cards, Flipkart e-voucher or a coupon to donate for charity.
5) View Fruit India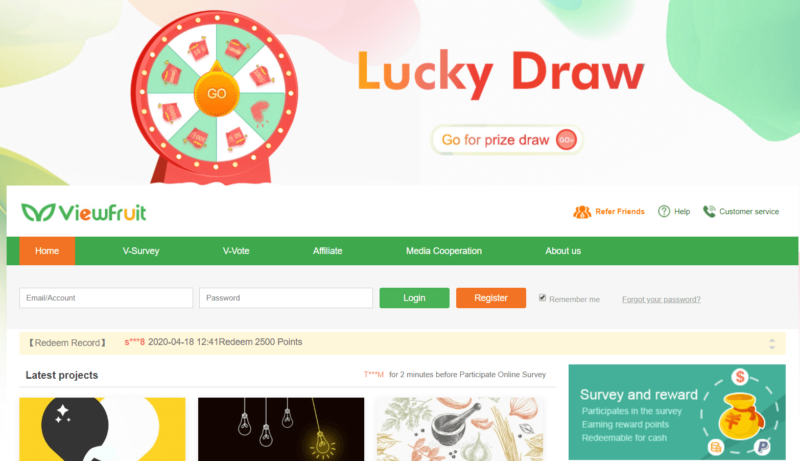 It is one of the newest survey panels amongst all other survey sites that we have mentioned in this list. You can earn between 100 to 5000 points for each survey you complete. The minimum points you have to earn is 2500 to get paid.
You can easily sign up and register your account on this website. As soon as you sign up, you will start receiving their emails including survey invitations. Not only this, but you also get other options to earn money apart from filling up the surveys which are listed below:
Creating polls and voting for polls
Chatting with other members
Inviting other friends to join your survey team.
Usually, one survey takes between 15 to 20 minutes. Moreover, you also get 100 points if you download their app.
View Fruit pays its members in cash through PayPal.
Cross-reference: Paid online surveys: Are they worth it?
6) The Panel Station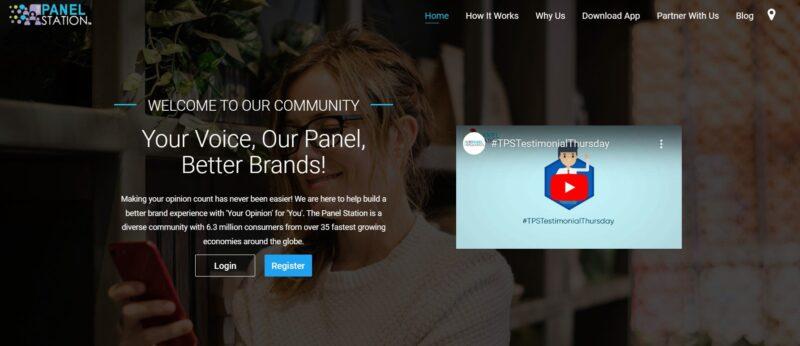 Panel Station has succeeded in making more than 1 million members. It has become widely known site not only in India but also in other countries such as Mexico, China, South Africa, New Zealand, Australia, Thailand, Colombia, Chile, and many others. They have one of the biggest networks all over the world among all the survey sites.
Panel Station has also launched its mobile app which makes it convenient for the users to take surveys. The minimum points that you need to accumulate to get paid are 3000 points worth Rs 300. It will take not more than 15 minutes to fill one survey, for which you get 500 points that is Rs 50.
The best thing about this site is that it allows you to fetch 20 points even after you are not able to qualify for this website. This website pays off its members through PayPal, and E-vouchers of Amazon, Paytm, Freecharge, etc.
7) Swagbucks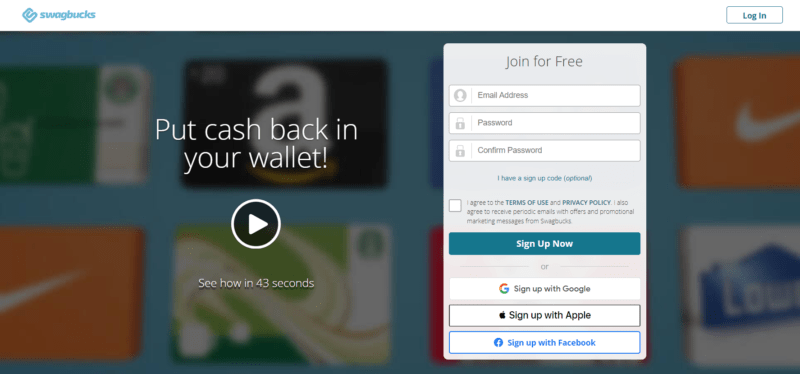 Swagbucks assure you that you will get regular surveys on your email once you sign up and become its member. This website provides you with multiple ways of earning money that is apart from taking surveys, you are also paid for watching videos, taking offers, etc.
Swagbucks uses PayPal to pay you the hard cash or gift cards from Amazon. It pays you by providing gift cards as soon as you earn $3. However, one of the major drawbacks of Swagbucks is that it pays you in cash only when you earn at least $25, which is relatively a high amount as compared to other websites.
8) iPanel Online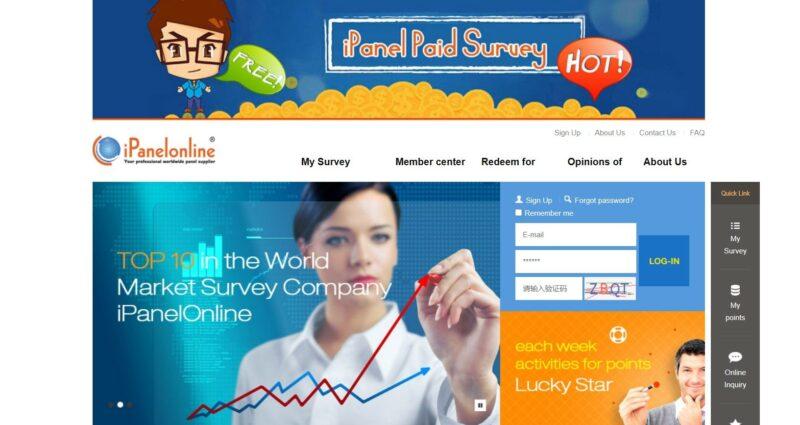 iPanel online grants you an opportunity to earn extra when you refer it to your friends and family. Not only this, but this site also sends a good number of surveys once you qualify and become its member.
You can earn between 1 to 100 points to complete one survey for this website. One point equals to Rs 1. One of the best parts is that the surveys of this website take relatively less time as compared to other GPT sites.
Furthermore, this website pays you for publishing every line of opinion. You will receive one point for one publishing.
All the payments made by iPanel website to its users are through PayPal.
9) Timebucks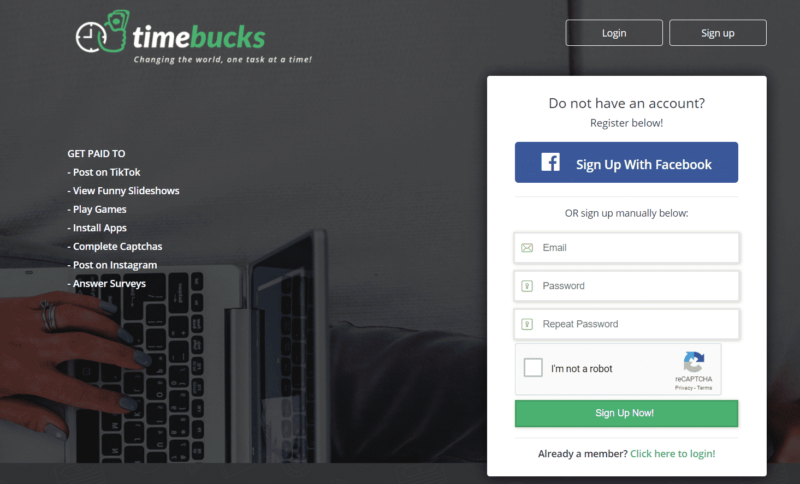 Have you ever wondered that you can make money for clicking selfies? Yes, you have heard it right, For Taking Selfies. Not only this, but there are also other ways of earning money through Timebucks including taking surveys, watching slideshows, playing games, reading news, etc.
It is one of the most reliable sites all over the world. You will get $1 as a signup bonus if you get qualified to work for Timebucks. The surveys of Timebucks are ample and you will get instantaneous payments for completing the surveys of this website.
Timebucks even pay you 15% referral bonus like all other sites do. However, one thing unique about it is that you can get paid for the referrals 5 tiers deep, which means you get paid for your referral's referrals.
Timebucks uses PayPal, Payza, and Bitcoin to pay their members for the work they perform.
10) Survey Savvy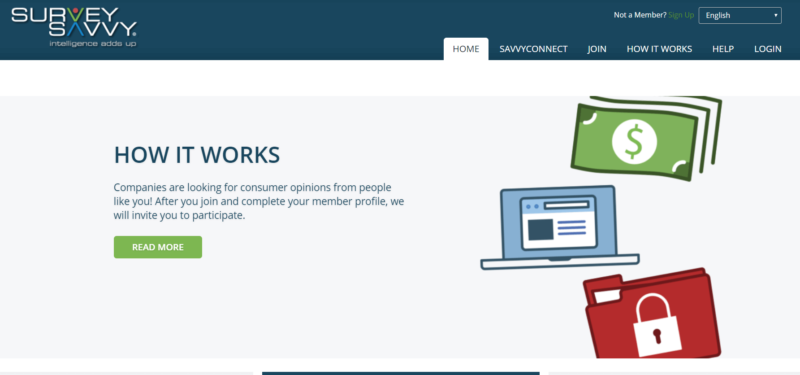 Survey savvy is also one of the best GPT sites which provide an opportunity to not only for taking surveys but also pay you for watching videos, ads, playing games, etc.
This was the website was launched 20 years ago in 1999 and since then it is bridging the gap between the market research companies and the survey participants.
The process of participating in taking surveys is very easy as this website is user friendly. You just need to sign up and create your account profile and if you are qualified, they send you an email consisting of surveys.
Survey Savvy uses PayPal as their payment platform to pay their users and the minimum amount should be at least Rs70 to withdraw the payment.
Cross-reference: Surveys for Money: What You Can Expect to Earn
11) Surveytime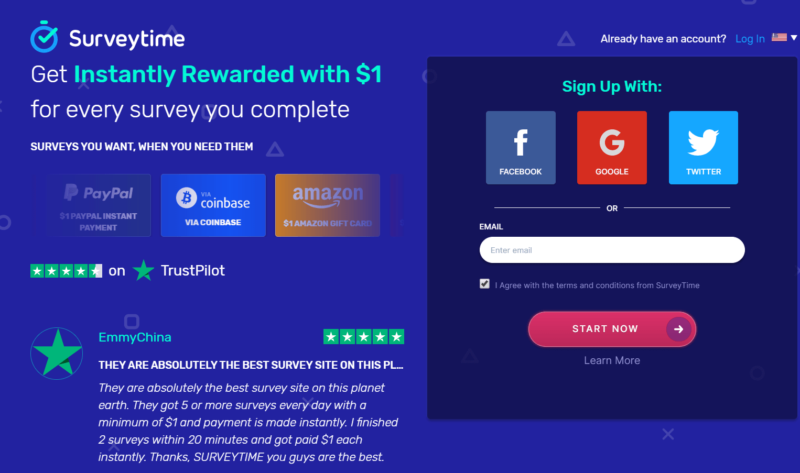 Surveytime offers you ample surveys in a day on your email if you qualify for this website. One of the best aspects of Surveytime is that it even provides you with an option to select subjects for surveys once your profile is created.
This website does not abide by scammers or fakers. Hence it is advised to always select a field in which you have profound knowledge.
The time spent in completing a survey for this website is less as compared to the other survey sites. You can earn a decent amount for completing one survey (around Rs.70), once your survey is completed this website pays you through PayPal digital payment platform.
12) Lifepoints Panel India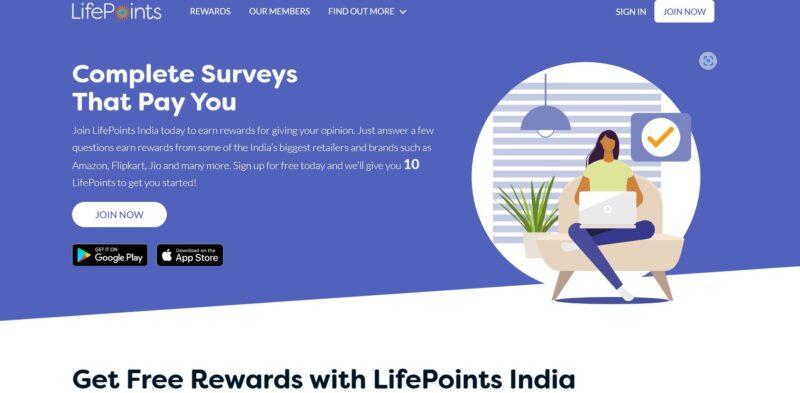 It is the recently launched survey site in India after a collaboration of MySurveys and GlobalTestMarket. Lifepoints panel was the biggest threat for all the other survey sites when it was inaugurated in India.
Lifepoints panel provides you with a good number of surveys and even pays off very well for each survey you complete. You get 15-140 points for completing a survey and the minimum points you need to collect to withdraw the payment are 806.
Users can even participate in jackpot game which can make you win up to $2000 cash.
Lifepoints pays you through PayPal, Cheques, and E-vouchers for Myntra, Flipkart, Shopperstop, and Makemytrip.
13) WowApp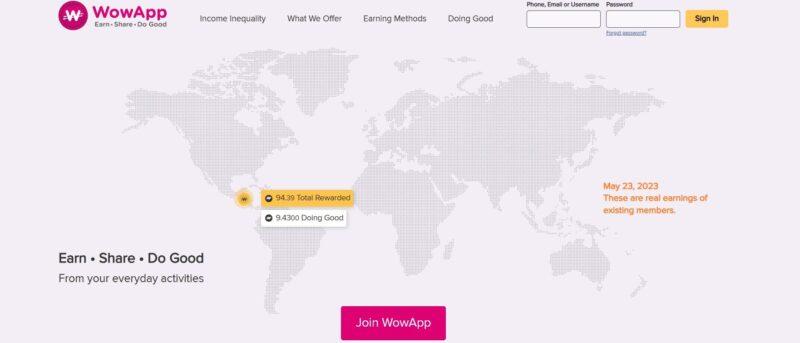 WowApp provides you several options to earn money sitting at home such as taking paid surveys, by calling and chatting, watch videos, play games, searching the web, and also grants you with great cashback offers on many Indian online shops. Although it is an app, still you can operate it from PC's, laptops and all other devices.
This website has very good ratings and is considered to be an impeccable site in India. You can earn up to Rs. 200 for each survey you complete, and it will not take more than 15 minutes to complete a survey.
As soon as you signup you get frequent and multiple invites whenever the matching surveys come up.
WowApp uses PayPal to pay its users and the best part is that you get paid within 2 hours of requesting the payout.
14) Ebuno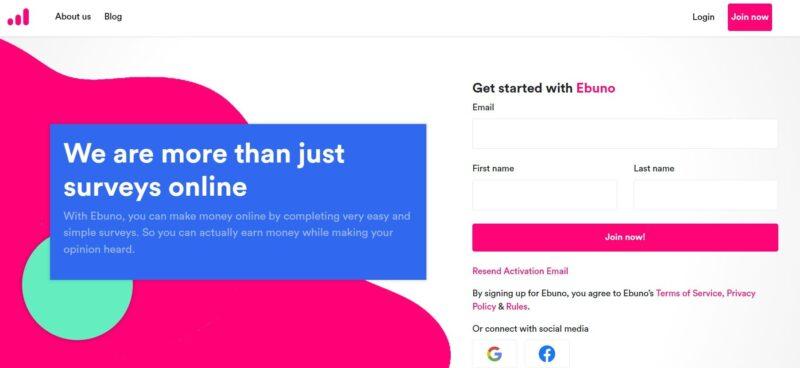 Ebuno is a Swedish registered company that was earlier launched as the survey-taking site, but it has now emerged out with the new ways which can let you earn handsomely.
You can refer a friend and can make 10% of your referral income, once your profile is created and you sign up. You also get Rs 35 as soon as you sign up. It takes up to 20 minutes to complete a survey and you can earn up to Rs 150 per survey.
You become eligible to request the cash payout when the minimum payout reached at least Rs.700. This website claims that you can earn Rs 500 every hour by taking surveys. However, the consistency of the number of surveys you get in a day may vary and is not certain.
Ebuno pays off its users through PayPal, Payza, and Swish.
15) Rewards 1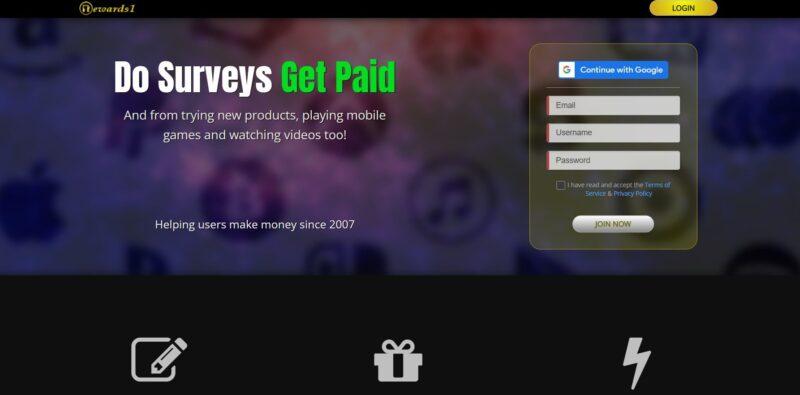 Rewards 1 assures all its users to earn with numerous ways which include taking surveys, daily polls, participating in live chat, free contests, completing partner offers, watching videos, and playing games.
Rewards 1 also allows you to earn a referral bonus on each of your friend referral. The unique thing about this website is that it even consists of Hindi ad tests which can help you earn if you are not comfortable or do not have a robust command over the English language.
When you request for the payout, this website pays you hard cash through PayPal, also makes you choose between various gift cards (such as Flipkart, Amazon, or Shoppers Stop), and it also provides you with customer rewards option which is not very common be it any GPT site.
Cross-reference: 3 Sites That Will Pay You for Taking Surveys
16) TellyPulse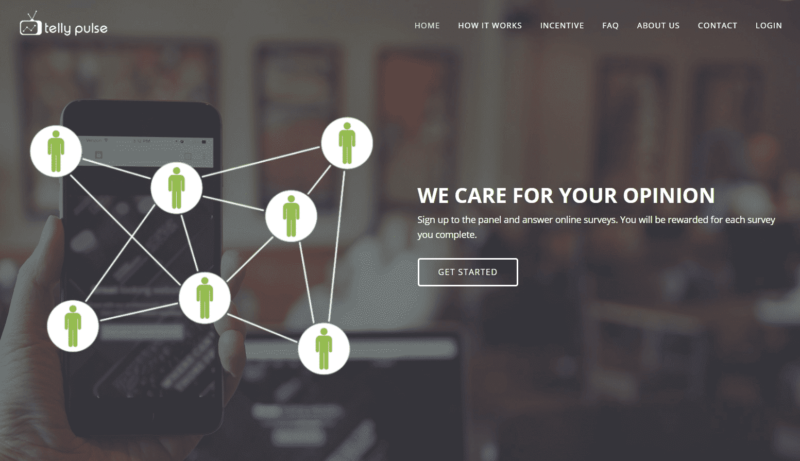 The owner of this GPT website is Star India Pvt. Ltd. And was established in 2011. Telly Pulse sends you the surveys on your email as soon as you sign up and get qualified to work for this website.
Usually, TellyPulse sends you interesting surveys that are focused on entertainment and online advertisement which hardly takes 15 minutes to complete. You can earn between Rs 50 to Rs 150 for completing one survey. The minimum payout should be Rs 150 for requesting the payout.
It is one of those Indian survey sites that pays you by providing BookMyShow vouchers and Flipkart e-vouchers.
17) Online Panel NET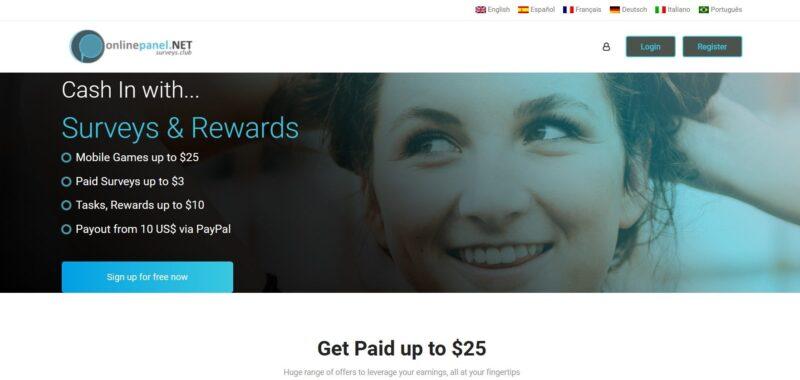 Online Panel has become a recognized panel in India through which you can earn handsomely not only by taking paid surveys but also taking paid offers, promoting discount coupons, do micro-tasks, playing games, signing up for newsletters, etc.
Online Panel NET is a Europe based survey site that carries out its activities in more than 40 countries.
As a survey taker, you can earn up to Rs 200 per survey which is very easy to earn. You also get a signup bonus as soon as you download the app and create your profile.
You need to score 10000 points in order to redeem it in cash. 10000 points are equal to Rs 700. A user needs to have a PayPal account to receive the payment from this website.
18) Feature Points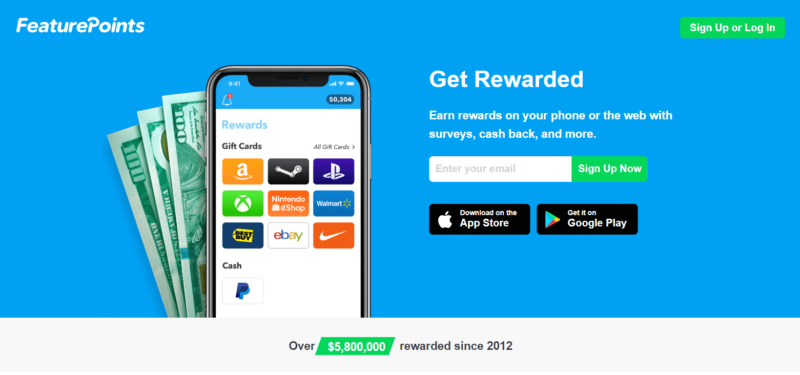 Feature Points is featured numerous ways that enable you to make decent money including completing surveys, downloading and using the app for which you get 60 to 130 points, following and liking their posts in Facebook, Twitter, or Instagram, and making a YouTube testimonial of your earning which will help you score 300 points.
It also allows you to earn a referral bonus for referring this website to your friend. Moreover, you get 50% of your friend's points whenever they earn something, for the entire life.
When you are able to fetch 600 points working for this website, you can get paid, and Feature Points will release your payment.
Feature Points uses PayPal, Amazon gift voucher, Google Play Store gift vouchers, Bitcoin, and X box e-vouchers.
19) Cashcrate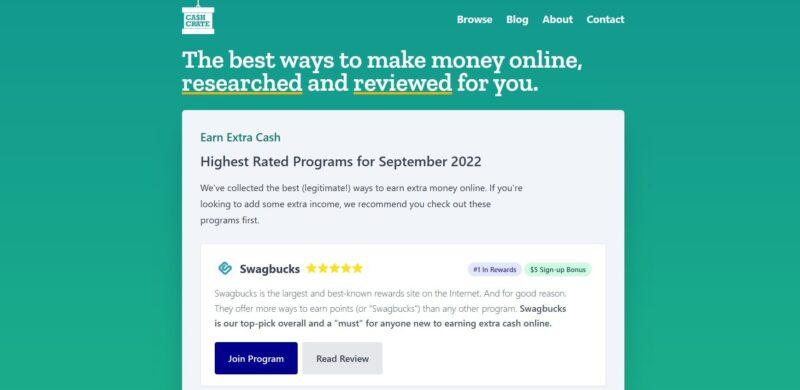 Once you qualify and create an account on this website, you are all set to go and earn hard cash which they pay through PayPal and cheques.
More than a million users of this website have become a part of it as it is a pretty user-friendly website. You will be getting a money withdrawal option once you accumulate Rs 1400 in your Cashcrate profile.
There are multiple ways through which you can make easy money with this user-friendly website such as taking surveys, on every single click on 'tap search', watching videos, etc. Now, here is the catch. One of the best things about Cashcrate is that it even pays you for every Tap Search survey even if you get disqualified.
20)  Mobrog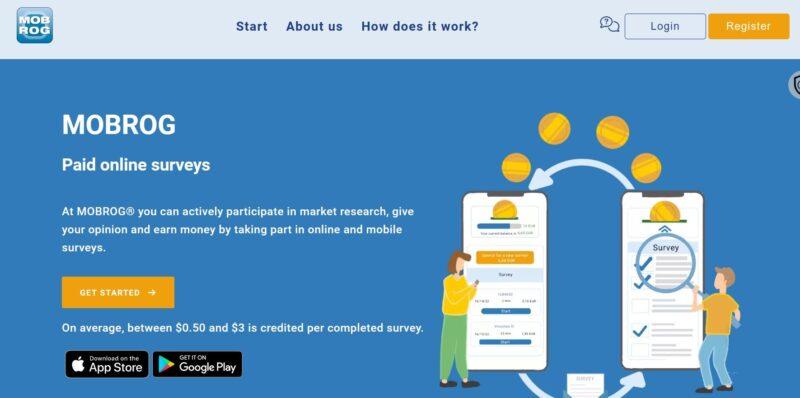 Mobrog is a very reliable website that is best known for the paid surveys it conducts. You can get paid up to Rs 200 for one survey you complete which will take 10 to 20 minutes per survey.
Mobrog provides you with plentiful surveys on your email as soon as you create your profile on Mobrog and sign up.
This website immediately (within a few minutes) informs you that you are qualified for the survey or not. As it is also a user-friendly site, choosing this website can prove out to be an excellent option for you if you do not want to wait long for your surveys to get approved.
Mobrog allows you to withdraw money and pays you through PayPal or Skrill once you earn a minimum of Rs 500.
Cross-reference: Paid Surveys: How They Work
21) Inbox Dollars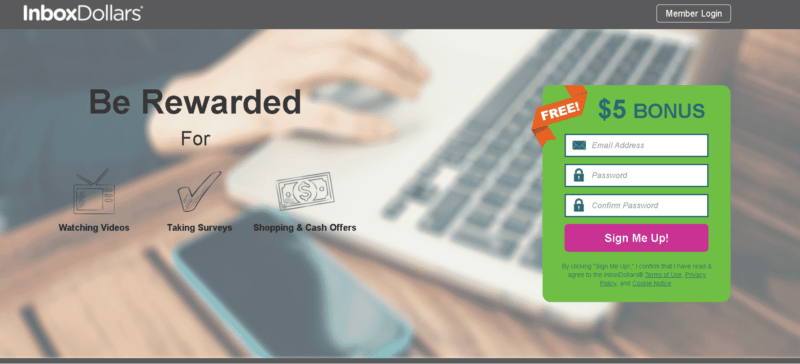 Inbox Dollars provide you with Rs 300 instantaneously into your website's account as soon as you sign up with this magnificent website. Although you cannot withdraw the amount immediately once you are able to fetch another Rs 300, you become eligible to withdraw the total amount.
This website sends all the surveys on your email and also provides you with an opportunity to earn for various other options including playing games, searching the web, ads being displayed on your mobile or laptop screen, chatting with your friends, watching videos, and many others.
This website may not provide you with ample surveys but increases the scope of your earning per survey that is up to Rs 250. To withdraw the payment, you need to have a PayPal account.
22) Streetbees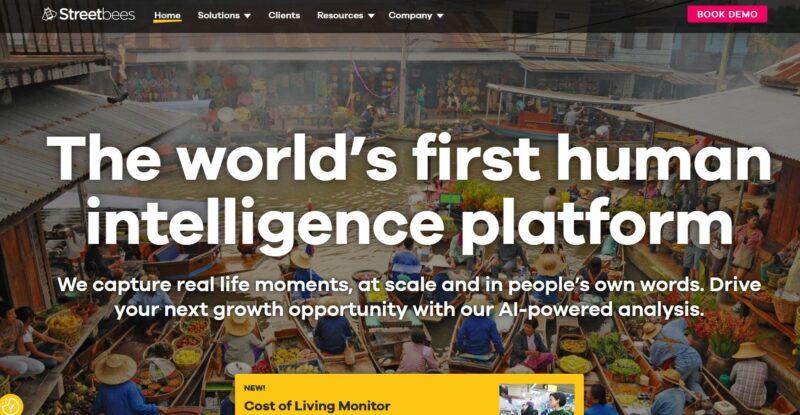 Streetbees is one of the most trustworthy websites which is based in London but started its operations in India a few years back. It is an impeccable website in terms of their payment perspective as it does not require any minimum threshold for you to reach to cash out.
Streetbees provides you with Rs 50 that is immediately transferred to your PayPal account as a signup bonus as soon as you create your profile and are qualified for taking surveys.
Predominantly, this website consists of all the surveys which may not take more than 10 minutes to complete. However, the payout for each survey is comparatively less as compared to many other websites.
Streetbees use two platforms to pay their users which are PayPal and Freecharge.
23) Sayso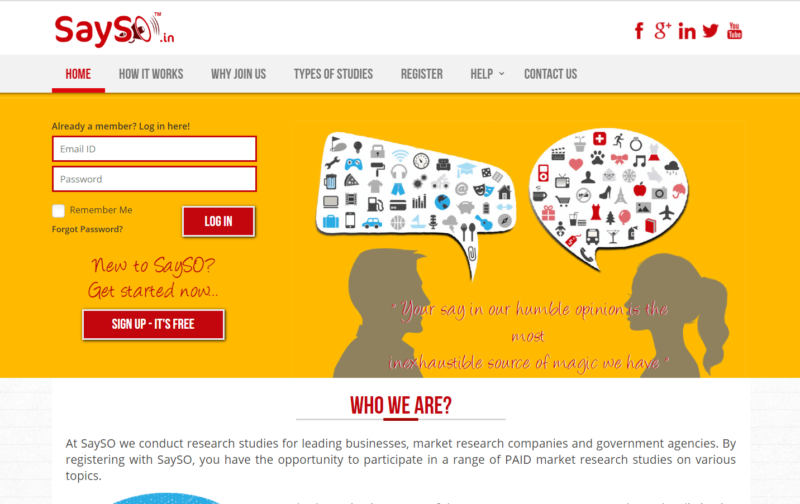 Sayso is a desi online survey site in India that provide you with several money-making ways such as earning a bonus for a friend's referral, mystery shopper, taking surveys, telephone surveys, a beta tester of apps, games, and websites.
The payout of Sayso is not much but you will receive a considerable number of surveys on your email through this website. You can earn up to Rs 50 to Rs 200 per survey which will take 10 to 15 minutes to complete a survey.
Sayso pays all their users through PayPal as soon as you collect 500 Scoins into the account in which 1 Scoin equals 1 INR.
24) ThinkOpinion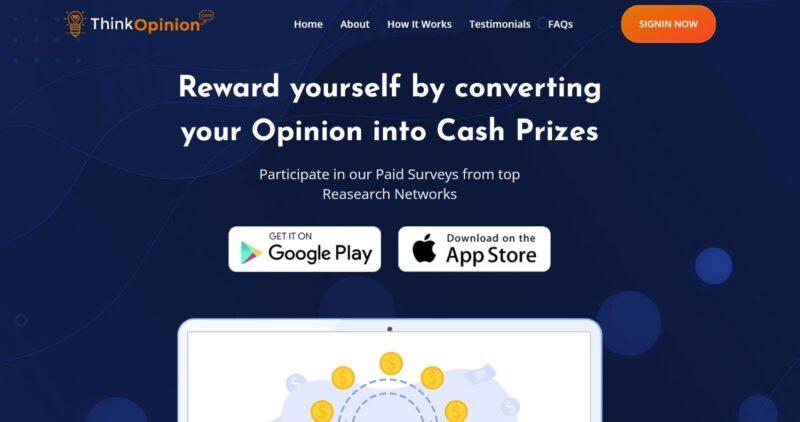 ThinkOpinion is an Indian website and has gained recognition much faster. It conducts several contests, pay you for inviting a friend, completing surveys, promo codes, paid offers, etc., through which you can make a considerable amount of money.
ThinkOpinion will not send you the survey task on your email, instead, you have to check all the available surveys on the website's list. Despite the fact that ThinkOpinion is based in India, this website does not pay you in INR, only pays you in USD.
You need to earn $5 to cash out the amount through PayPal, Amazon gift cards, Flipkart, and Skrill.
25) Surveyeah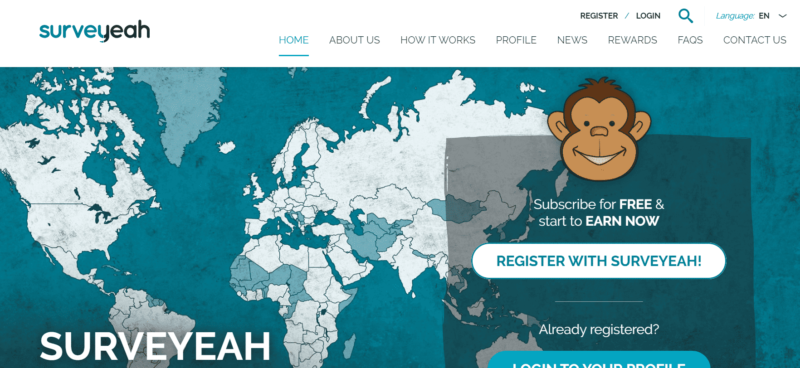 This website is very beautifully designed and is very simple to use. This is an Italy based company, but it has its own survey panel in India, and you do not need to take many efforts for being a part of this website. On this website, the surveys are sent by international websites, as they want to understand the opinion of various kinds of people before launching their product.
They also invite their panelists, so that they can help students with their thesis. You might not get a lot of surveys on this website, so if you are joining this website, you should ensure that you join other survey websites too for earning more money.
Their survey duration is usually for 5 to 15 minutes but there might be short surveys too which might take just a minute to complete, or some may take 45 minutes as well. You would be glad to know that their payout starts at $10, and they pay through PayPal or Amazon cards.
Cross-reference: 7 Websites for Online Surveys to Earn Quick Money
26) IndiaSpeaks

On this website, the surveys are sent to the participants based on their profile information available on the website. The earning potential on this website ranges from 20 to 2000 points, in which one reward means Rs.1.
If the users want, they can also opt for the gift card from them when they earn 200 points and use that as cash in many stores. For getting the cash points, it is important that you have a minimum of 100 points.
The payment redemption options that you get in IndiaSpeaks are Demand Drafts, PayPal, Mobile Recharge, a Gift card of stationery, apparels, restaurants, etc. The eligibility criteria for joining them is that your age should be above 15. There is no specific education or experience required for joining them only basic computer knowledge is needed.
27) Zen Surveys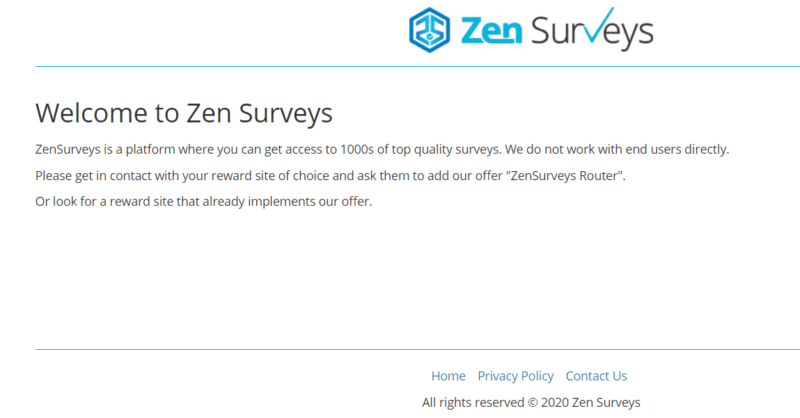 On this website, you would always find superior quality surveys and they are very clear about their policies. Before you join them, they make it crystal clear that they would not pay you $100 for the survey but yes, they pay very well for completing the surveys. In fact, their pay is comparatively better than some of the other online survey websites.
They have a few things which is different from others, such as, you would have to put in your email id even before you register with them, this means that if you do not put your email address, you would not be able to get much information about them.
The good thing about them is that they pay well, and it is a reliable website but there are a few negative reviews you might see about them. But overall, it is a great website which people are fond of because of its payment terms and quality of surveys.
28) PrizeRebel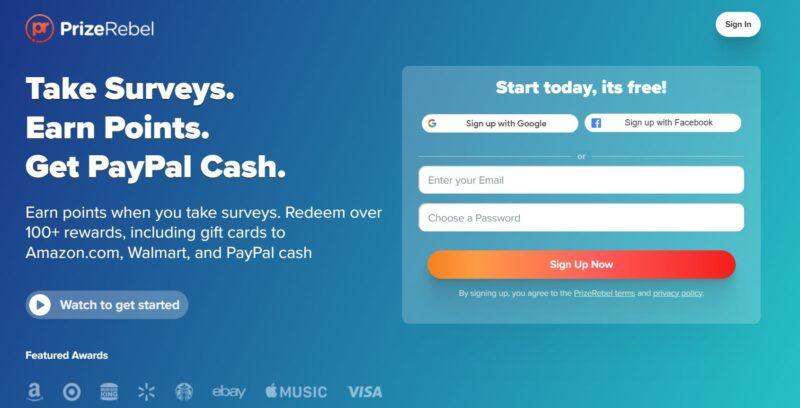 This is again an amazing website where you can make a lot of money by filling the surveys or clicking on ads, playing games, completing offers, participating in free contests, etc.  as they provide a lot of ways to earn money. This website is a top-ranking site as it provides you with a lot of opportunities to make money.
One of the drawbacks of this website in India is that they do not provide a lot of surveys here, so it is good that you join other sites too with it, for making more money. PrizeRebel has a weird payment system as if you earn 145 points you would get a gift card of Rs.100. You can get gift cards from various companies like Amazon, Pantaloons, Shoppers Stop, PVR, etc.
If you wish to get paid by cash, then they pay you through PayPal when you have earned a minimum amount of $5. For earning more, it is good if you upgrade to their premium membership as they have different membership schemes. First is Bronze- Silver- Gold- Diamond- Platinum. If you become a gold member, then you can get instant payments. You are eligible to join this website if you are 18 years of age or above.
29) SurveyRewardz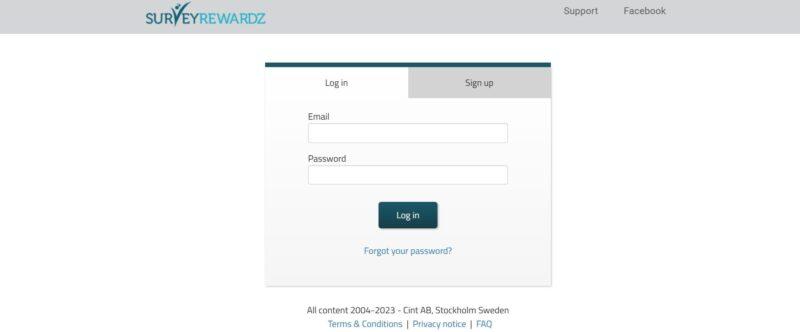 This survey panel is super easy to use and is available in many parts of the country. This website works like a survey scanner and makes it quite simple for you to search for the surveys. As soon as you log in, it would automatically scan the surveys as per your profile.
If you do not qualify for one of the surveys, then it would search for the other one, this website has a lot of surveys, which means more potential to earn money. The only drawback is that sometimes it takes time to find the right survey for you, which might need some patience.
The nice part of this website is that you can get the cash reimbursed even if you have earned $1 in your account through PayPal. Isn't it is a fast way to get and earn money? This is a very reliable website with excellent reviews, so you can become its member and earn loads of money.
How Can Survey Sites be Beneficial for You to Make Money?
There are several ways that can help you earn decent money on survey sites. You should know these different ways as we do not want you to miss out on or overlook any of the money-making opportunities suitable for you.
Some websites do not offer you to make money by filling out surveys. Instead of this, they provide you with other opportunities to make money such as take online offers, watch videos, click ads, play games, download apps, share a video, etc. These websites are called GPT (get-paid-to) sites.
Apart from GPT, there are some other sites that offer certain tasks naming Figure Eight Tasks. These tasks were formerly called as CrowdFlower. You might not earn a huge amount in the beginning, but if you keep on performing and delivering tasks timely and efficiently, the possibility for you to earn more increases significantly.
The income earned by you would broadly depend upon the number of factors including-
The number of survey sites you have joined and become a member of
Number of surveys you complete every month and the time you devote to these tasks.
Your profile also plays a vital role in determining the income you are eligible to earn. Always make sure that you sign up creating a robust profile.
In conclusion, participating in paid surveys can be a legitimate way to earn extra money in India. However, it is important to be cautious and do your research before signing up for any survey sites.
Look for sites that are reputable, offer fair compensation, and have positive reviews from other users. By using the information provided in this article, you can start earning money from paid surveys while avoiding scams and illegitimate sites. Happy surveying!