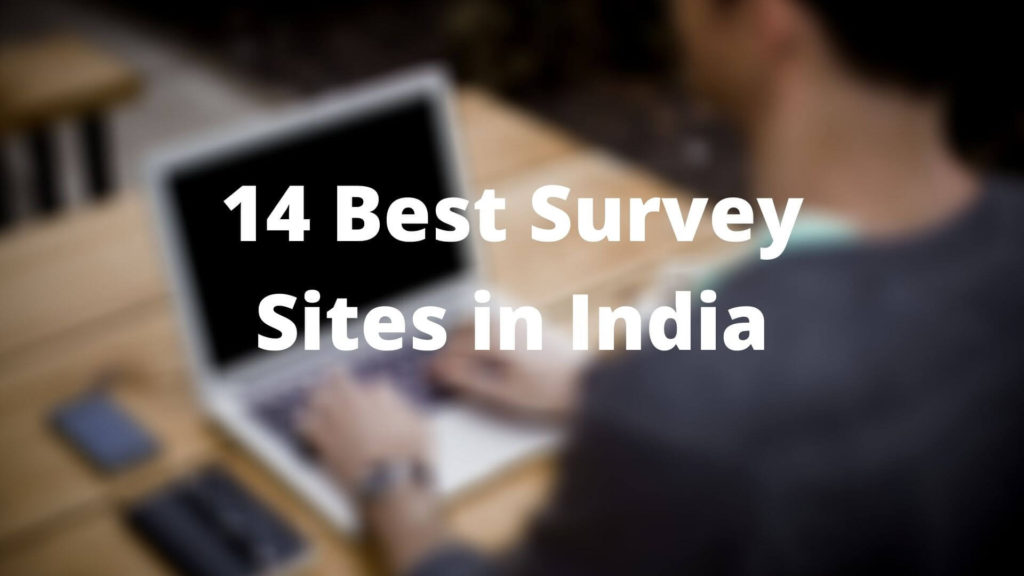 Do you like to share your opinion?
How about sharing it on some of the best Indian online surveys sites for money.
Yes, survey sites let common people earn money for their thoughts.
You can make a good amount of money by completing surveys on some of the best survey sites in India.
The best part is that they are accepting members for free.
No matter who you are, A student or housewife, As long as you are sixteen years old and having a mobile or pc with internet access, you can join and make money.
Here in this article, we bring you a list of 14 best survey sites in India.
So let's move on to the list.
14 Best Survey sites in India
Here is the list of 14 best survey sites in India that pay you genuinely.
1. Ysense ( Formerly Clixsense)
Ysense is one of the well-known survey sites.
As this site has an affiliation with some of the popular survey panels, you can expect more surveys than any other site in India.
You need to fill your survey profile to receive relevant surveys. And you can also choose your favorite survey panels when the survey available from those panels, this site will email you.
Clixsense also has a few other ways to earn extra income. You can use them to increase your earnings.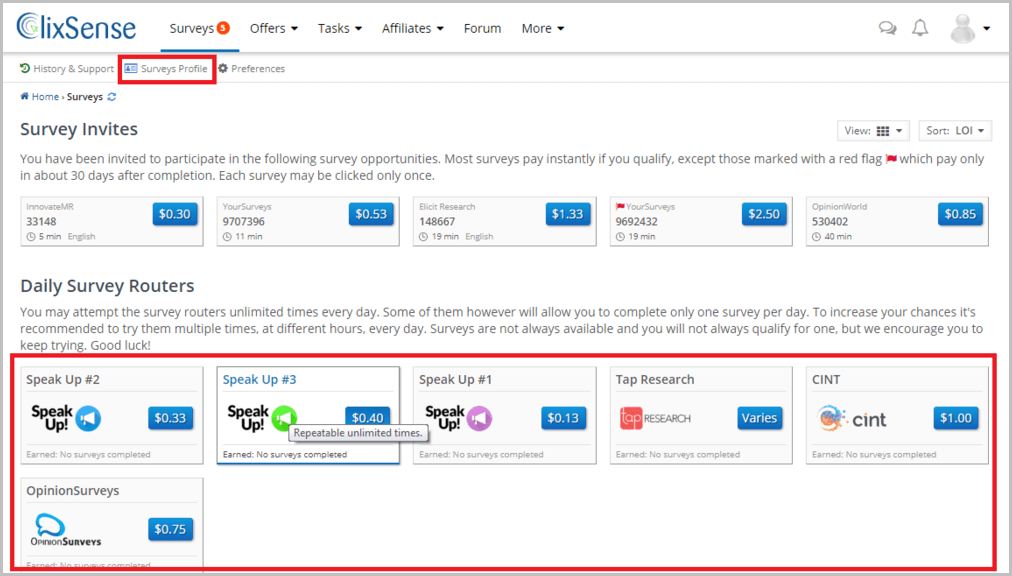 On the survey page, You can find a list of survey panels. Click them frequently to check survey availability.
Clixsense pays through Payoneer and Payza.
Sign up for Ysense
2. Swagbucks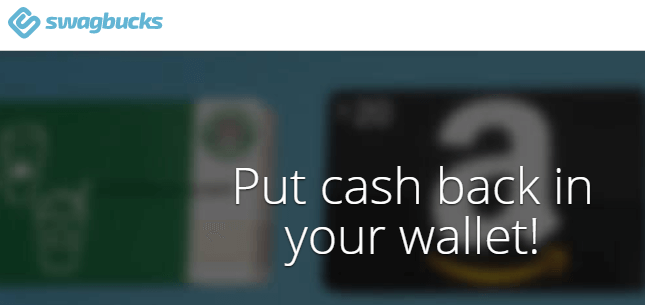 Swagbucks is another Survey site that offers similar jobs to Ysense.
And it 's the same parent company that owns both Ysense and Swagbucks.
other than surveys, Swagbucks offers a few other ways to earn money.
At Swagbucks, You can take surveys, watch videos, Complete Micro tasks and cashback shopping.
Swagbucks offers multiple ways to receive your earnings.
 You can either ask for Paypal cash or gift cards.
Sign Up for Swagbucks
Also read: Best Get Paid To Sites
3. AIP Surveys
A good paying survey site where you can expect frequent survey opportunities. This site emails you when survey opportunities available.
You can request your reward after reaching 100 points for which this site will send you a 100 rupees worth Flipkart gift card.
You can refer up to 5 friends to this site.
Sign up for AIP Surveys
4. Quest Mindshare

Another good international survey site. I personally love this site, As their surveys are always easier to complete and comes with good pay rate.
You have to earn 12.5$ to request a payout. This site pays you through PayPal.
You also need to sign-up with the same email id as your PayPal account.
Sign up for Quest Mindshare
5. Opinion World India

The minimum payout is 500 rupees as Flipkart gift card.
Opinion world gives level batches based on the amount and quality of your survey. With more batches, you can expect more surveys.
Frequently click on the "take survey" button to receive more surveys.
Sign up for Opinion World India
6. Paidview Point
This one is a United States based survey site where you can earn at least 6 cents a day.
You can take advantage of their trait surveys which would take about 5 minutes to complete. And trait surveys also help you to receive more survey opportunities.
Minimum cash out $15 through PayPal. Refer your friends to earn more.
Sign up for Paidview Point
7. The Panel Station.
From Panel Station you can expect more surveys every day. They have their mobile app so it is convenient to take surveys.
Collect 3000 points to receive 300 rupees worth Flipkart gift card or Paytm cash.
Note: Points expires once a year, It will take 30-45 days for rewards to reach you.
Sign up for The Panel Station
8. Telly Pulse
A famous Indian survey site. Previously known as star survey. In Telly pulse, you can expect easier surveys.
You can request either Flipkart or book my show gift card.
Sign up for Telly Pulse
9. Global test market
Here you can expect more automobile related surveys.
Use the search now button to receive more survey opportunities.
Earn 340 points to request Amazon or Flipkart Gift Card.
Sign up for Global test market
10. Toluna

One of the most trusted sites, Earnings may be a bit slow, but you can expect a consistent amount of surveys.
Collect 50,000 points to receive 500 Rupees worth PayPal cash.
You can also request a recharge worth 100 rupees with 10,000 points.
Sign up for Toluna India
11. View Fruit
View Fruits targets Asian countries. Decent amount of survey opportunities.
Minimum cash out $5 through PayPal.
Refer your friends, whenever they earn, you will also receive some.
You can also use their mobile App.
Sign up for View Fruit
12. Valued Opinion India
You have to collect 400 points to request 400 rupees worth of gift cards from Amazon or Flipkart.
Sign up for Valued Opinion India
13. India Speaks
In India Speaks only with 50 points you can recharge your mobile or DTH.
For Paytm cash, you need to earn 200 points.
Sign up for India Speaks
14. Ipanel India
Yet another survey site. Earn 1000 rupees to receive money through PayPal.
You can also refer your friends to this site.
This site sends a good amount of surveys.
Sign up for Ipanel India
Some tips and advice
Here are some important tips to earn more from survey sites.
1. Take surveys as soon as possible as it may expire.
2. Update your survey profile on a regular basis.
3. Be honest, Proving different information on every survey may put your account at risk.
4. Once you reach the minimum threshold, cash out instantly.
5. To the best of my knowledge, there is no site that gives you more than $5 per survey. If any make a promise like that stay away from those.
6. Never pay to join a survey panel as all of them are scams.
And also try other jobs like micro job sites and data entry jobs If you are looking for a similar money-making opportunity to online surveys.
If you have any doubt in regard to this, feel free to leave a comment.
FAQ
Do survey sites actually pay?
Yes, Survey sites pay you for participating in their studies. You can expect anywhere from $0.50-10 per Survey.
Which survey sites are the best?
If you are from India, Ysense is one of the best places to start. You can also try Swagbucks, Toluna, Quest Mindshare, and many others.